Wow, it's been exactly one year since I wrote a blog post. I did not plan to take a hiatus nor return a year later. The reason I haven't posted, sadly, is because nothing has progressed with any of my projects, yet. Hopefully that will change soon. Also if you want to see what I'm up to or what I'm watching I'm always posting on my instagram or facebook.
But I had to come back in order to share a couple of things:
First, I contributed to my girlfriend's zine: "The Stay at Home Girlfriend #23" special Halloween edition. I wrote a piece called "VHS Dreams" and I briefly recount my memories of renting VHS tapes in the 90s. Buy it here: https://www.etsy.com/listing/472433538/the-stay-at-home-girlfriend-23-happy?ref=shop_home_active_1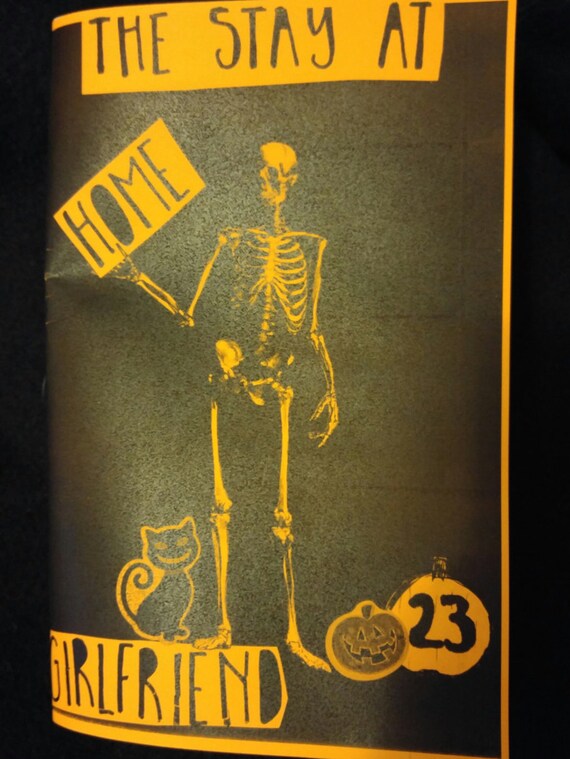 Just this past weekend was my first time attending a horror convention and my first time meeting cult horror actors and my first time paying for an autograph/photograph. I attended Sinister Creature Con in Sacramento, CA on 10/15/16. It was really fun! I spent way too much on autographs, plushies and art prints. Next time I'm saving waaay more money haha.
I got to meet Felissa Rose from Sleepaway Camp (1983) and she was absolutely amazing. She was so nice and gracious. She spent time to talk to us; we talked about the movie of course, but also we landed on the subject of equality; lol. We were so caught up talking that I forgot to pay her and none of us notice, lol. I ran back and made sureI paid her. I've seen interviews with her before and she's just as nice as she was on camera and what's even better is you can tell that she genuinely enjoys meeting her fans.
I also met Patty Mullen from Frankenhooker (1990) and she was so nice and playful and talkative to her fans. She was the first person I took a photo with and she made me feel comfortable. She's great!
I want to highlight a local Sacramento film maker: Jason Rudy of Desperate Visions. He makes mondo/pyschotronic/nudie cutie films.
Picked up this fucking rad Hellraiser print by Half-Human at the Gore Noir table.
I only snapped a few pics of the cosplayers:
Bride of Chucky
Frankenhooker
Ellie from The Last of US
America Mary
Hopefully more posts coming soon 🙂